Business Headshot – authors
A business headshot is your look and your brand. It introduces you to people you have never met, and cements your reputation with people you already know. People tend to think viewers are only interested in what you look like, but a headshot goes deeper than that; it conveys your professionalism, your background, your personality, even, some would say, your soul. A headshot can become iconic, like this one of Winston Churchill.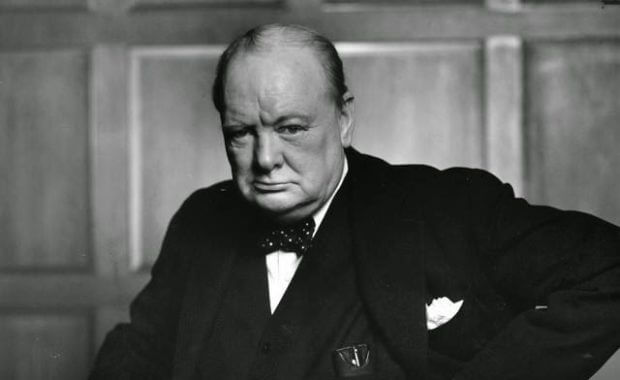 Your choice of photo can be your brand across your website,Twitter, Facebook, and Instagram; or you might have a different photo for each, depending on how you use each medium.
For people in Northern New Jersey, Sami is well known for portraiture, and our business headshot package is as easy as ABC.
Here are the steps to setting up your session with Sami, located at Church Street in Montclair, New Jersey. Sessions can be set up through the website book online or by calling (973) 746-8685.
What to wear, avoid busy patterns as they detract from the face. Your clothes should reflect the purpose of the headshot. An author or musician might want to wear a highly personal outfit, a lawyer would probably choose a suit, shirt, and tie. If it is difficult to choose your outfit, you can't lose by wearing black and white for a clean modern look. You can bring accessories, such as a watch, a scarf, or jewelry, to change up the outfit.
Most people use Sami's sophisticated studio lighting for their pictures, but some prefer the be outside in natural light, with nature as a backdrop.
The session can take as long as one to two hours, as photographer and subject get to know each other and try out different ideas. Each shot can be reviewed instantly on the computer, and subsequent outfits, poses, and expressions can be tweaked as you see what is working and what isn't.
At the end of the session, you will review the photos and choose the photos you prefer. Before the process of retouching begins, you and Sami can discuss whether you want to show or remove your wrinkles, have the photo in color or black-and-white, or remove an errant cowlick or a blemish.
For men: it is important to be crisply shaven, with a recent haircut. Get the haircut a few days before the session.
For Women: Hair and makeup should be in a style you are used to. When you meet people, you should look like your picture! If you hire a hair stylist or makeup artist, meet right before the session.
It is important to be well rested and hydrated. You would be surprised how much more lively the eyes and skin are when rested and hydrate.
From its base in Montclair,Sami has developed a reputation throughout Northern New Jersey for professional, friendly, and skillful photo sessions, with results that are tailored to your own vision of yourself. After choosing your clothes and fixing your hair, your job is to relax and enjoy it, as that is the image you want to show the world.